Women's Alliance
Creating a plan for your financial future
We understand the financial needs of women and men are not the same.
Due to their longer life spans, women are likely to face more financial challenges when it comes to meeting their retirement goals. Women are also more likely to shoulder financial burdens alone as they age, bearing the responsibility for investments, estate planning and healthcare decisions for themselves and their families.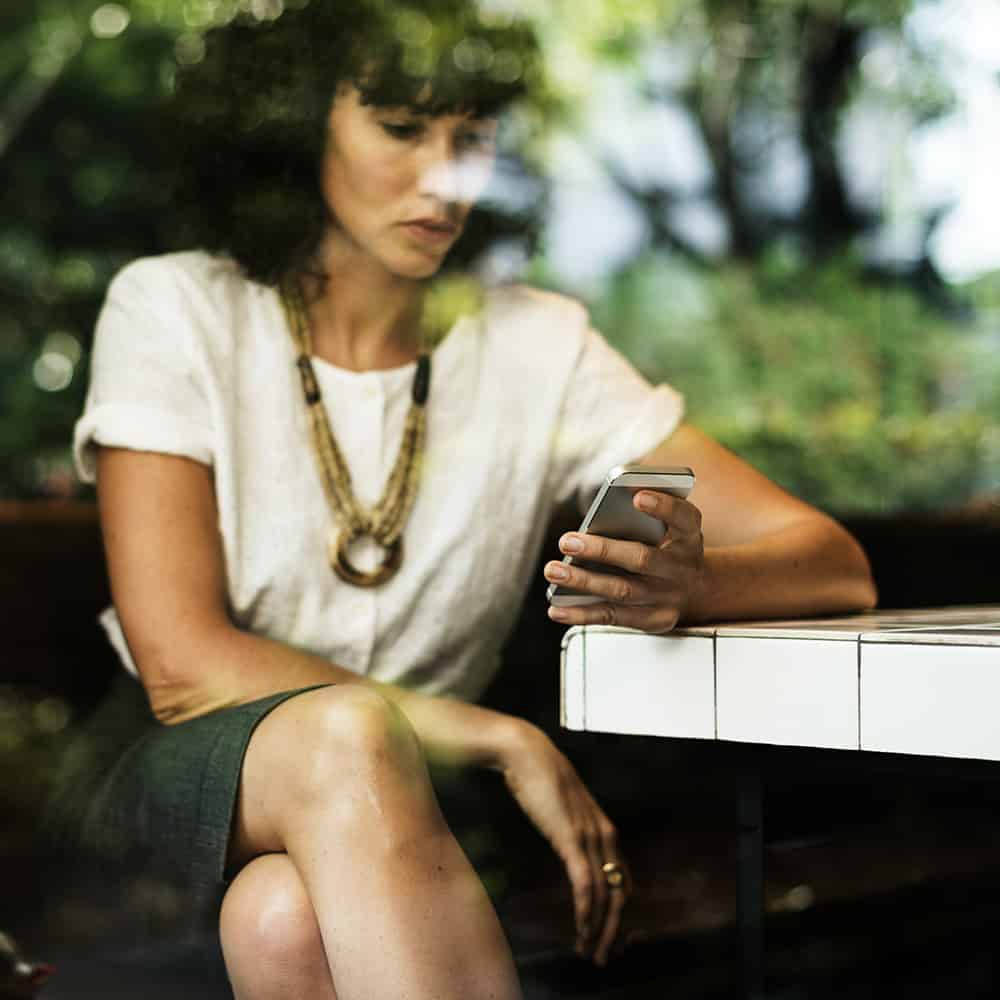 Women in charge
Women play multiple roles, balancing careers and philanthropic work while being more likely to take on the caregiver role for both children and aging parents or other relatives. Later in life, women are often dual inheritors, inheriting money from spouses and parents.
The majority of women will be solely in charge of their families' finances at some point in their lives. By placing investment management, financial planning, and tax resources under one roof, the Aldrich Women's Alliance helps streamline our women clients' financial lives.
Financial planning during transition
Widowhood represents one of life's most challenging transition periods, both emotionally and financially. During this period, having a partner with financial expertise and a broad array of services will help you navigate difficult times.
Our breadth and depth of expertise allows our clients to work with a team of advisors with extensive estate and trust experience. Your team consists of financial planners, wealth managers and tax professionals who will plan for both your short-term and long-term needs.
Client Success Story
STEP ONE
Navigating a divorce settlement
For over 30 years, Maryann lived the American dream. She and her husband had two wonderful children and a thriving physical therapy business. Maryann focused on the family and the day-to-day operations of the business while her husband managed the finances and frequently traveled to see patients. As their second child left for college, Maryann looked forward to retirement and traveling with her husband. Unfortunately, life took a different turn as her marriage abruptly ended. As divorce proceedings began, Maryann realized she needed a professional partner to assist her in navigating an equitable settlement. In addition to her divorce attorney, she needed a strong team of advisors, which she found at Aldrich Wealth LP.
STEP TWO
Financial planning
Maryann was concerned about her financial future. Securing the optimal mix of income and assets through the divorce would be crucial to the achievement of her lifestyle goals. The team at Aldrich Wealth created detailed financial projections and consulted with Maryann's attorney as the attorney worked to negotiate the settlement. This financial plan provided the peace of mind Maryann needed as she began to make decisions regarding her new life.
STEP THREE
Detailed portfolio review
Aldrich Wealth completed a detailed portfolio analysis and provided information regarding the tax implications of each asset and type of account. A simple division of assets based on market values could leave an uninformed spouse in an unfavorable position when assets are sold or withdrawn. The team explained to Maryann the different tax treatment of her various accounts and the tax consequences of selling assets that have appreciated in value. The portfolio also needed to provide an income stream once Maryann's spousal support payments ended.
STEP FOUR
Real estate planning
One of Maryann's goals was to relocate to Colorado to be near her daughter. The couple had a vacation home there and Maryann wanted to make it her permanent residence. The Aldrich Wealth team helped her evaluate the potential for securing financing without an independent source of income and ultimately determined the best option would be for Maryann to negotiate for the mortgage to be paid off through the divorce settlement.
STEP FIVE
Tax efficient investing
Once a settlement was reached, the team implemented a portfolio allocation that would allow Maryann to achieve her financial goals with the lowest level of risk. A tax analysis was completed to ensure each asset was purchased in the most advantageous account. The portfolio was also reviewed for potential tax loss harvesting, which would help Maryann minimize her tax liability. In partnership with Aldrich Wealth, Maryann also receives tax planning throughout the year and the preparation of her annual tax returns. The ongoing evaluation of different tax strategies has helped Maryann take advantage of tax credits and other opportunities that result in the minimization of her tax liability.
STEP SIX
Building a future on solid advice
Maryann continues to work with Aldrich Wealth while enjoying life in Colorado. The team monitors and updates her financial plan and ensures that her portfolio remains aligned with her financial goals. Maryann views the team as a trusted advisor and is confident in her financial future.
We're here for you.
We understand that each situation is different and it takes uniquely skilled financial professionals who can be flexible and understanding of your needs during this tumultuous time. The flexibility and support you need is at the center of our service model.
Meet Our Professionals
Abbey joined Aldrich Wealth in 2007, after spending five years at a traditional brokerage firm. Abbey's goal was to focus on personal financial planning, which was not a service valued in the brokerage industry. Shortly after joining the firm, Abbey obtained her CERTIFIED FINANCIAL PLANNER™ practitioner designation (CFP®) and greatly expanded the financial planning services…
Abbey's EXPERTISE
High net worth families, business owners and medical practitioners
Series 66 security exam
Certified Financial Planner™
Connect with Abbey
Nicole has dedicated her entire professional career to helping individuals and corporate clients with their financial needs and provide investment-related guidance. She has experience working in wealth management, retirement planning, tax accounting, design and implementation of non-qualified benefit plans, insurance, and qualified benefit plans. Her deep expertise and team-based approach enables her to provide clients…
Nicole's EXPERTISE
Individual wealth management
Certified public accountant
Retirement planning
Series 65 securities exam
Connect with Nicole
Kelsey joined Aldrich Wealth in the Spring of 2021 and leans on her unique big city experience gained from a decade of financial services roles in both New York and San Francisco. Kelsey's wealth management expertise includes helping women, families, and other high-net-worth individuals with financial education and planning. Kelsey has propelled her career forward…
Kelsey's EXPERTISE
Certified Financial Planner (CFP®)
Certified Divorce Financial Analyst (CDFA®)
High Net Worth Individuals
Financial Planning for Women & Families
Connect with Kelsey
Kayla Cook joined Aldrich Wealth in May 2014. Since then, Kayla has thrived on educating clients, helping them feel empowered to make informed choices and learn the language of finance. With over a decade of experience in the financial industry, she has developed a deep understanding of the complex economic landscape. She has helped countless…
Kayla's EXPERTISE
CERTIFIED FINANCIAL PLANNER™
High net worth families, business owners, and physicians
Comprehensive financial planning and wealth management
Connect with Kayla